Windows 10 lets you easily change the default Save location for Documents, Music, Picture and Video files. The procedure was different in Windows 8.1, Windows 7 and earlier, and now things have changed a bit. It has become easier now. You can now save your personal files like Documents, Music, Picture, and Videos to another drive or partition or even an external drive by default.
This process is particularly handy if you have purchased a PC with a small operating system SSD and purchased a secondary SSD/HDD for storing all your files.
Change where new content is saved
Windows 10 makes things easier as you can do so via the Settings app.
Open Start Menu > Settings > System settings.
Next, click on Storage in the left pane.
Scroll down a bit and find Change where new content is saved.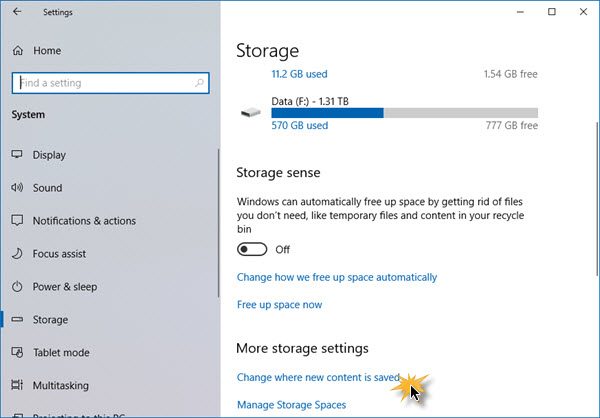 Click on it to open the following panel.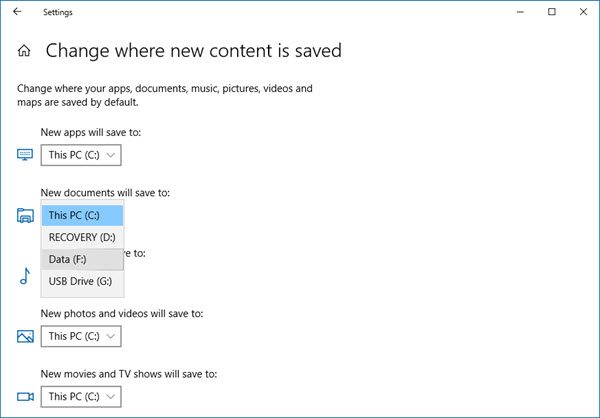 Here you will see New documents will save to setting – and similar settings for Music, Pictures & Videos.
Select the location from the drop-down menu.
Thus you can set different Save locations for different types of files.
Article credit: https://www.thewindowsclub.com/change-default-save-location-windows-10